January 19, 2018
A piece from Joshua Rogers, a writer and attorney who lives in Washington, D.C.
I made a great discovery when I stopped staring at a woman on the beach. It was the crack of dawn and I couldn't stop looking over at the woman a few feet away from me on the beach. I had come to watch the sunrise and she was getting on my nerves.
The woman, who was probably in her 60s, was hunched over, incessantly tapping and swiping on the screen of her cellphone instead beholding the breathtaking sunrise before us. It seemed pathetic, really – awesome beauty was right in front of her and she didn't even notice. I wasn't surprised though.
I noticed her on the beach the day before when she and her husband were sitting next to my family. She just sat there baking in the sun with her cellphone in hand and her neck craned forward, never looking up. And even when she got up to walk around in the water, she still kept the cell phone in her hand, swiping and tapping away.
Now she was in front of the finest that creation could offer and she was still looking down. That's a sad way to live, I thought. Then the Holy Spirit spoke to my heart: "It sure is, and you should know. You're just as distracted from looking at the sunrise as she is, except you're worse off. She's only distracted by her phone – you're distracted by your self-righteous desire to look over and judge her."
Ouch.
I looked away from the lady, letting her be; and when I did, I discovered something: I was relieved. I could relax and fully enjoy the masterpiece that was unfolding before me, and I didn't have to worry about her.
Scripture says: "In passing judgment on another you condemn yourself, because you, the judge, practice the very same things." (Romans 2:1)
As Oswald Chambers writes in "My Utmost for His Highest": "If I see the little speck in your eye, it means that I have a plank of timber in my own. Every wrong thing that I see in you, God finds in me… Stop having a measuring stick for other people. There is always at least one more fact, which we know nothing about, in every person's situation."
For all I know, the grandchild of that woman was in the intensive care unit and she was repeatedly checking her phone for an update. Maybe she was getting emails about a big financial decision. Or maybe she was just playing a game on her phone – why did I care?
God didn't appoint me to evaluate that woman's cell phone usage or look down on anyone else for that matter. He called me to love others. And while that may occasionally require me to point out a serious and legitimate wrong, I'm called to do it with loving humility (Galatians 6:1).
We need to give the world a break, stop looking for people's imperfections and let God take care of the evaluating. In doing so, we'll be able to dislodge the plank of timber from our eye and be in a better position to see the many beautiful things God has placed right in front of us.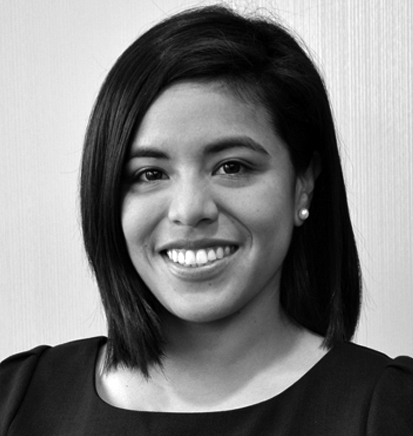 November 10, 2017
Getting the Job Done
On a beautiful October day, two thousand eleventh graders from across the Los Angeles Unified School District filed into the Pantages Theatre in Hollywood. We had gathered to watch a matinee performance of the popular musical HAMILTON. Based on the life of Alexander Hamilton, the young, scrappy and hungry scholar, carrying the dreams of his mother and motherland, who went on to play a pivotal role in founding this nation. It is a story that reflected the experience of almost everyone in the theatre that afternoon, including my own.
This communal connection was evident in the original student performance pieces before the matinee.  A part of the EduHam curriculum program, these pieces were based primarily on research from Founding Era documents. The program was curated by our grantee partner, Gilder Lehrman Institute of American History and executed in classrooms by teachers from schools served by grantee partners like Los Angeles Education Partnership.
As the students performed that morning, I thought saw myself in many of them. I too was once an Angeleno high school junior. I participated in our high school's drama productions, usually as a director in charge of casting, set blocking, and acting (shocking, I know!). Drama made me feel seen and employed parts of my brain I didn't even know existed!
This was in stark contrast to my AP American History class, which was taught by a teacher who was dismissive of ethnic studies as fundamental to the American narrative and offered the civil rights unit as "optional" during spring break. I distinctly remember raising my hand only once to participate in class. But what if my school had taken a whole child approach, harnessing the creativity and agency I had in drama class into my history class, and then my community?
The young people up on stage were better, wiser versions of Karla. An interdisciplinary curriculum like EduHam, integrates history, the arts, and most importantly relevance. It has the potential to light a fire inside students because it shows them their own power within the pages of history! When coupled with great teachers and adequately funded schools, this model can launch kids onto a path to be changemakers, just like Alexander Hamilton. Though we still have a long way to go, these are the types of projects and schools we support at the Stuart Foundation.
The show of course, was the outstanding cherry on top. The theatre was electrified as we reveled in the performance on stage, in the magic of a shared story, and in the hope for a more perfect union held together and carried into the future by the brilliance of those sitting in the theater seats.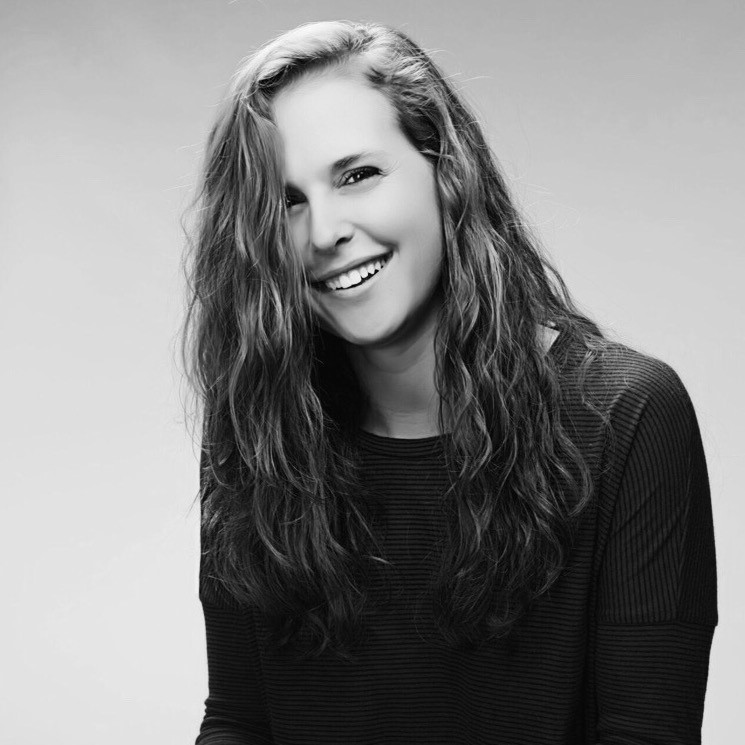 November 3, 2017
Millennials in Philanthropy – My First GFE Experience
When I was asked to write a brief blog about my first Grantmakers for Education Conference experience, I was not sure how to frame my thoughts. Over three days, I was exposed to and participated in challenging discussions around topics such as civic learning, youth voice, racial identity, and of course, equity. My mindset was altered, thoughts changed, and privileges realized. Talk about some hard-hitting sessions!
The moment I got into my bed after the first full day, I was expecting to feel excited and motivated to continue learning more. But what I realized was that I was downright exhausted. I started thinking about how I felt like I was almost always the youngest, most inexperienced person in the room. Did I deserve to be there? Am I truly able to contribute meaningfully to the group? Did everyone respect me and my opinions?
I know we exist out there, but millennials in philanthropy are sometimes hard to come by. Being in the field you automatically feel unqualified. You are surrounded by people who have decades of phenomenal work experience and are usually experts in the field. Often times, my fellow millennials have no idea what a foundation even does and think I write grants all day long, surrounded by the imaginary kids that I help.
Philanthropy isn't "hip" or "trendy." The work isn't #glamorous. But what philanthropy is in fact, is work that comes straight from the heart. Philanthropy is filled with people who want to do what's right and just in this world. People understand their privileges and act on them. We come to the office to make a difference.
When I began to analyze those feelings that I had in Washington D.C. that first night, I realized just that. No matter where you are on this journey in philanthropy, the one consistent aspect is that we all want the same things. Everyone who surrounded me at GFE had a desire to help kids and make education equitable for every child. It didn't matter how many years of experience you had or what type organization you worked for. Your thoughts were respected because you showed up. We're all in this together; I mean, isn't that the true spirit of philanthropy anyway?
Grateful to be on this journey with my colleagues at the Stuart Foundation – thank you for continuing to make me a better person each day I come into the office!