Stuart Foundation Spring 2019 Update

Message from our Board Chair, Dwight L. Stuart, Jr.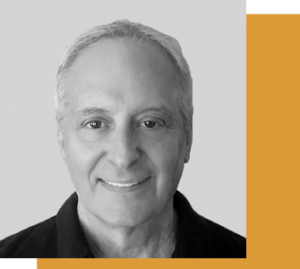 The Board of Trustees of the San Francisco-based Stuart Foundation is most pleased to announce the appointment of Ms. Sophie Fanelli as our new president, effective April 8, 2019.
Sophie brings a wealth of experience, knowledge and insight to the philanthropic work of the Foundation as its new leader. Over the past six years she has made significant contributions to the development and implementation of our goals, strategies, and objectives in K-12 public education, including issues around foster youth education and college access. Since joining the Stuart Foundation in late 2012, Sophie has served as Senior Program Officer, Director of Education Programs, and most recently, from 2015, as Chief of Programs.
Prior to joining the Foundation, Sophie was associated with UCLA as Director of Research & Policy with the Institute for Democracy, Education and Access. Previous to that, she was a Senior Research Fellow with the American Civil Liberties Union of Southern California.
Sophie completed her undergraduate and post-graduate degrees in Law and Masters in Political Science and History in France and Italy and studied at the University of Texas School of Law in Austin, where she focused on international law and criminal justice.
Some of Sophie's Foundation-related affiliations include serving on the boards of the National Center for Youth Law, GSA Network, and Grantmakers for Education, and representing the Foundation for the Partnership for the Future of Learning.
Sophie's passion and commitment to improving the lives, educational opportunities and outcomes for young people throughout California and Washington State has been unwavering. As she reminds us, "The urgency that drives our work remains clear: too many students experience poor conditions for learning, have limited opportunities to express their creativity, and are not supported to reach academic success or experience a sense of belonging in school. The good news: in many communities across California there are plenty of talented and committed educators who know how to engage students, welcome families as partners, and build the public schools we need. The challenge ahead is to help education systems embrace these approaches and move beyond islands of excellence so that all students thrive. After all, our mission is to prepare each and every child for the demands of a 21st century economy, fully ready to participate and lead in our diverse democracy."
The Board of Trustees would also like to take this opportunity to express sincere appreciation and gratitude to our interim president, David Barlow, for his steady hand on the operations of the Foundation over the past five months. Until last fall, David had served as our chief financial officer for twelve years and has been a great asset during this transition phase.
As Stuart Foundation partners, colleagues and grantees, we hope you will share our enthusiasm for Sophie in her new leadership role and continue to be engaged with the entire Stuart staff team in our important educational philanthropic work and journey.
Click here for the full update: Stuart Foundation Spring 2019 Update