The Stuart Foundation works to uphold Elbridge Amos Stuart's commitment to the education and well-being of children. Since 1985, the Foundation has invested more than $400 million in people, programs and ideas that improve the lives of children in California and Washington. This history was provided by Bridge Stuart, Foundation Trustee and great-grandson of E.A. Stuart.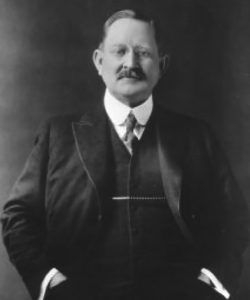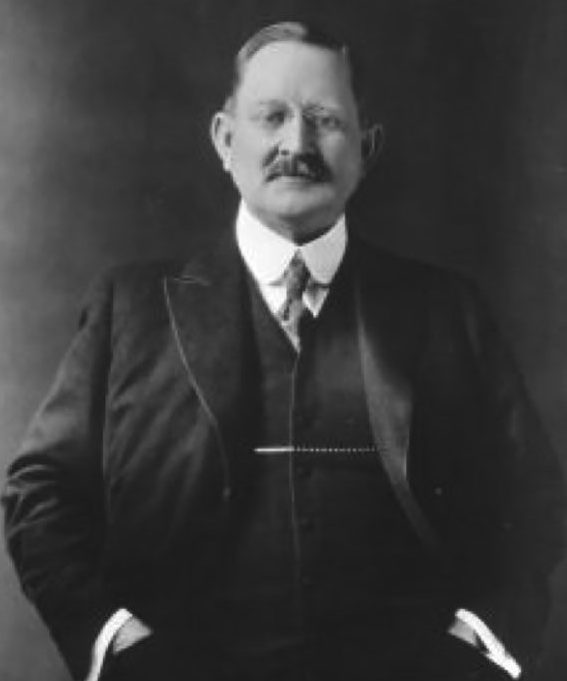 Elbridge Amos Stuart ("E.A.") was born on September 10, 1856 in Guilford County, North Carolina, to a Quaker family of humble means. He was the second to last of 13 children. As a young child, he suffered serious lung illnesses, the effects of which would plague him for most of his life. At the start of the Civil War, the family moved to Indiana, where they resettled. Given the family's poverty, E.A. likely did not own his first pair of shoes until he was a teenager. Working on the family farm, he once described warming his feet on cold winter mornings by finding the places where cows had lain overnight.
Leaving home as a young man, he tried his hand at business ventures in El Paso, Texas and Los Angeles, California, all of which failed. It was said that E.A. was too trusting of his business partners, and he paid the price. Not giving up, E.A. kept searching for the right opportunity and, in 1899, having formed a partnership with a man who held the patent for evaporated milk, E.A. founded the Carnation Company in Kent, Washington.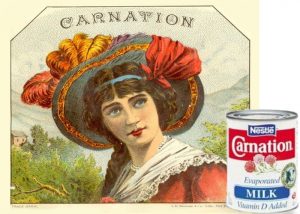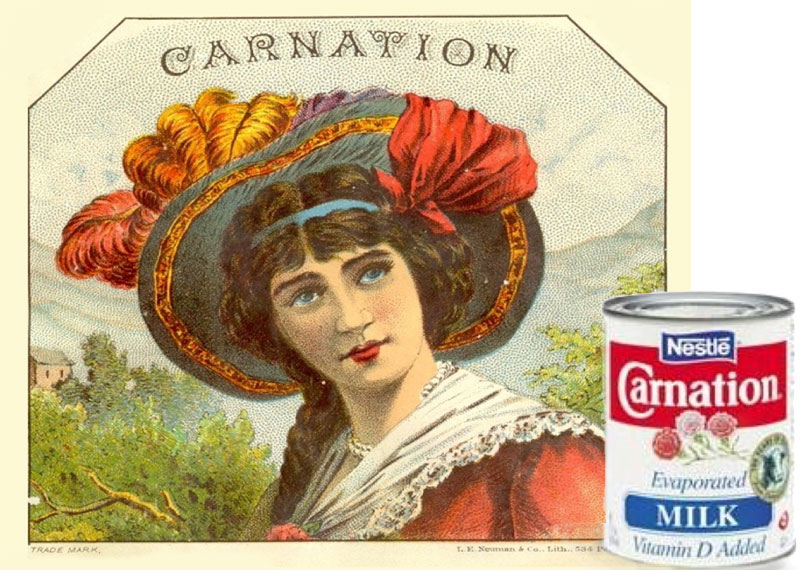 The name Carnation was inspired by a box of cigars. E.A. wanted something to convey the freshness of the milk, and the names Poppy, Rose, and Orchid were already taken for other milk products. Furthermore, he wanted something even a child could remember or describe when requesting the product.
Carnation's evaporated milk had a long shelf life. Packaged in sturdy tins, it became a staple for prospectors rushing north to the Yukon gold fields. E.A. sold the iconic tins with the flowered label under the slogan "Milk from Contented Cows." The 818-acre Carnation Farms was home to a line of cows that broke records for milk production. E.A. insisted that Carnation cows be handled with care; in the barn, there was and still is a plaque attesting to how E.A. wanted the cows to be treated with kindness and respect. Later, the farm was home to stables of show horses and kennels of hunting and show dogs. The farm remains in family hands today.
The success of evaporated milk laid a strong foundation for an enterprise that expanded into many other popular product lines. In 1926, Carnation began producing fresh milk and ice cream. Later, it expanded into pet food with Friskies, which dominated the market in the 1950s and 1960s. A true family business, the late Dwight L. Stuart, the founder's grandson, was Carnation's president until 1983. He negotiated the company's sale to Nestlé for $3 billion in 1985. At that time, it was the largest non-oil merger in history.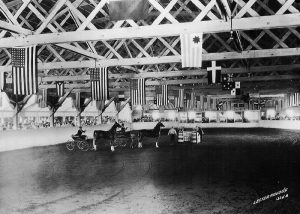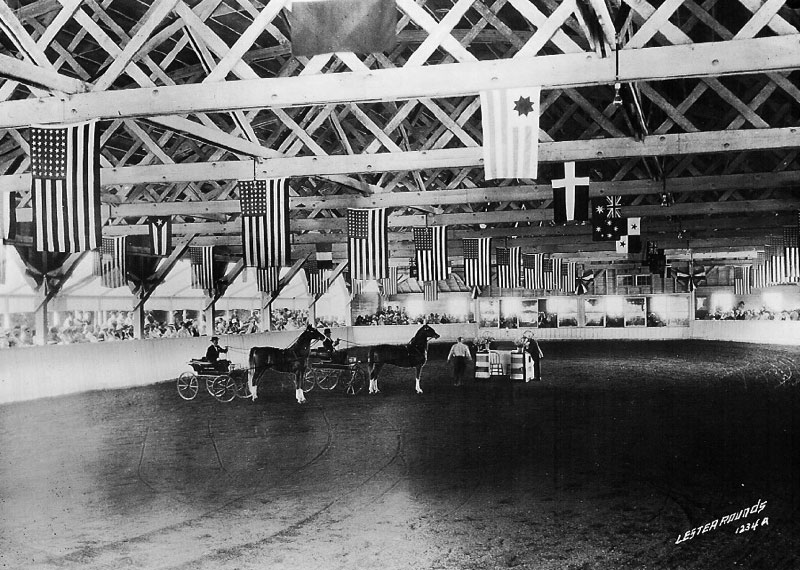 Elbridge Amos Stuart donated money to important causes long before he established a foundation to formalize his giving. Charity dinners to benefit Seattle Children's Hospital and other programs that focused on children's health, education and welfare were often hosted at Carnation Farms in its hippodrome – an enormous structure built to show horses. E.A. showed particular dedication to his employees by providing scholarships to help pay for their children's college tuition. Stories still surface today about acts of generosity large and small. In honoring Elbridge Amos Stuart in 1932, the Carnation Board of Directors called him, "Pioneer, founder, leader and friend."
E.A. solidified his philanthropic efforts in 1937, when he established the Elbridge Stuart Foundation. Four years later, on the 57th anniversary of his marriage, he created the Elbridge and Mary Stuart Foundation. Elbridge H. Stuart, son of E.A. and Mary, established the Mary Horner Stuart Foundation in 1941. In 1944, after a career that took him from poverty to great success and wealth, E.A. died in Los Angeles at the age of 88.
Today, Carnation Farms continues to honor E.A.'s values as a family-run nonprofit organization that provides inspirational and educational experiences that positively affect the health, the environment, and local economies.
The Stuart Foundation was formed by the merger of the three family trusts in 1985 into an independent family foundation dedicated to improving life outcomes for young people through education. The Stuart family remains active in the Foundation's grantmaking, with three of E.A.'s great-grandsons serving on the Board.