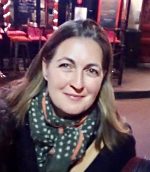 Dear Colleagues, 
In mid-October, I joined a broad group of leaders in philanthropy in a joint statement expressing our shared concern for our constitutional democracy during a fragile moment, when division and raw feelings are perhaps more on the surface now than they have been in our lifetimes. 
As we wait for all votes to be counted and digest the tense aftermath of the November election, I hold these same concerns.  At the same time, I am heartened by the number of youth who made themselves heard by voting and who fought for the issues that affect them and their communities.  Californians for Justice reported that voter registrations for Gen Z in the state nearly tripled since the last general election.  That is real progress at a time when the electorate should be more representative of the diversity of the country, and where young people must have a role in shaping their futures. 
Democracy is not something we have, it is something we do.  As Martin Luther King III said, "If we are to be a great democracy, we must all take an active role in our democracy. We must do democracy.  That goes far beyond simply casting your vote.  We must all actively champion the causes that ensure the common good."   
I want to express my deep gratitude and admiration for the hard work that so many colleagues and partners poured into "doing democracy."  Many of you did the doubly important duty of lifting up the voices of youth – developing their civic muscle – as part of that work.  So many of our young people are confronted now by the twin pandemics of COVID-19 and racism.  They need our support more than ever. 
At the Stuart Foundation, we will continue to support partners who disrupt long-standing inequities, who break stubborn historical links between race, class, zip code and educational outcomes and who accomplish the most important work there is: helping children thrive, regardless of neighborhood or circumstance.  Our democracy cannot succeed without a robust and equitable public education system.  We will sustain our vision for a society that has diverse, inclusive, vibrant and equitable schools that are places where young people have a voice and where they learn how to use it powerfully now and in the future.  As Grace Lee Boggs stated boldly, "You cannot change any society unless you take responsibility for it, unless you see yourself as belonging to it and responsible for changing it."   
In partnership, 
Sophie Fanelli 
President