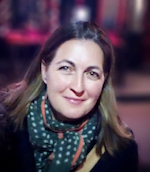 Dear Colleagues:
The January 6, 2021 assault on the United States Capitol was a violent attack on our democracy and the rule of law, fueled by a dangerous failure of leadership, conspiracy theories and racist rhetoric. The disproportionately light police response was as troubling as the events themselves.
As we process these deeply unsettling events, we know this: More than ever, our children need the capacity to discern fact from fiction. To know the principles of our democracy and both the privilege and obligation they have to participate in and protect it. To understand differing points of view and life experiences in a society as diverse as America. And to fight for a more just and inclusive democracy where everyone belongs.
At the Stuart Foundation, we redouble our commitment to help youth thrive, regardless of neighborhood or circumstance. Our democracy, more precious for its fragility, cannot succeed without a robust and equitable system of public schools in which young people can shape their futures, and ours. We send our thanks to the dedicated educators who are guiding their students as they make sense of this disturbing moment in our nation's history, even while they navigate the twin pandemics of COVID-19 and racism.
I have also joined my fellow leaders in philanthropy in this message expressing our outrage and condemnation of the violent efforts to interrupt the peaceful transition of power.
Neither lies nor mobs can deter us from our commitment to democracy and the institutions essential to its longevity.
In solidarity,
Sophie Fanelli
President