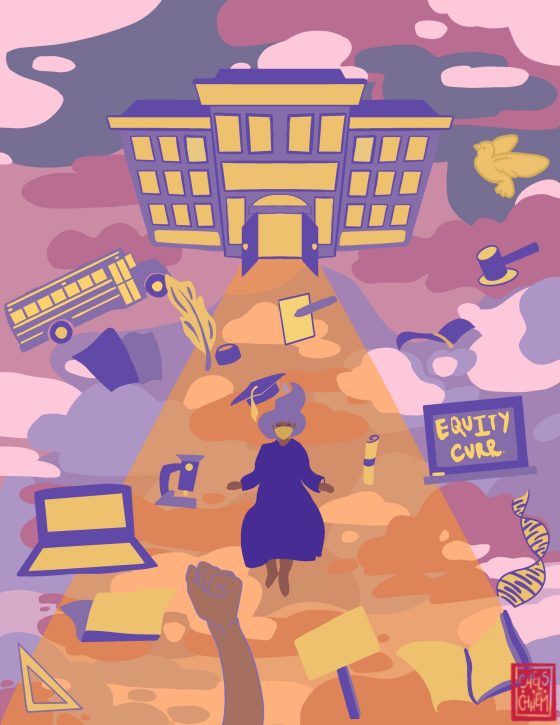 From The Stuart Foundation and The Dwight Stuart Youth Fund
In response to the senseless murders of 19 children and two teachers in Uvalde, Texas, young people are demanding freedom from gun violence in their lives – whether at school, where safety should long have been guaranteed, or while living in their communities and in every place across our nation. They are expressing fear and outrage over yet another unfathomable massacre, and reminding anyone who will listen that just before Uvalde there was Buffalo and Irvine – and so many prior tragedies including Oxford, Atlanta, San Antonio, Parkland, Pulse, Umpqua Community College, and countless others.
We stand behind students' demand for safety – physical, emotional and psychological – and the actions necessary to deliver it. In the words of our Board Chair, Dwight L. Stuart, Jr.: "It isn't enough to say we are outraged by this latest massacre. We must act now to support gun violence prevention, safe and welcoming schools, and rational policies that keep young people and their loved ones from being killed. As a Foundation that supports adolescents to learn, grow and thrive, we have a major stake in this fight."
This week, our Board approved three grants to organizations on the front lines of multiple efforts to end violence and promote a safe and inclusive society, with particular focus on low-income communities and communities of color, which bear by far the heaviest burden:
Communities for Just Schools Fund, a national collaborative working to ensure that all public schools welcome students and nurture their full potential;
March For Our Lives, a courageous youth-led movement to promote civic engagement, education and youth action to eliminate the gun violence epidemic; and
Hope and Heal Fund, which works with communities and individuals throughout California on strategies, solutions and practices to ensure communities are safe and free from gun violence and trauma.
With the pain of the murders in Uvalde so fresh, and the prospect of any action from Congress unclear, the student protests that are planned across the country give us heart and are a drumbeat to our own resolve and urgency. Students deserve to be heard – and responded to – in Washington, D.C., in every state capitol, in every community, and in every school as they simply seek to learn and grow into contributing adults in a healthy society.
In partnership,
The Stuart Foundation and The Dwight Stuart Youth Fund
The Stuart Foundation (California and Washington State) and the Dwight Stuart Youth Fund (Los Angeles) are sister foundations that collaborate and share the goals of improving life outcomes for young people through education and enrichment, with an emphasis on supporting those who are furthest from opportunity to become successful, thriving adults.
About the Artist: Chelsea Chhem grew up at the heart of Long Beach, California. As the daughter of refugee parents, her art is linked to her identity as a Cambodian American. Throughout high school, she was part of Khmer Girls in Action. A grassroots organization for Southeast Asian youth to fight racial, gender, and economic justice. For Chelsea, one of the most instrumental moments was giving her the opportunity to design their campaign logo and the first volume of their coloring book. Her art continues these core principles. For her, art must be political, representative, and insinuate a culture of change and progress.  This artwork is part of the California Partnership for the Future of Learning's Art Gallery which commissioned original pieces that reimagine what it looks like to create schools where every student, family, and educator thrives.
Artist Statement: "[This] image is of a student falling out of her school from the sky as she metaphorically graduates. In the fall comes out all the things she has learned in school. What comes out are elements hoping to reshape the framework of traditional school and inspire future change."