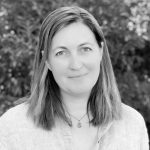 The COVID-19 pandemic has disrupted education, the economy, and life as we know it. But even as the immediate horizon is difficult to see, this much is certain: We will get through it.
As a family foundation dedicated to improving life outcomes for young people through education, we have good reason to take heart. Our grantees and others are mobilizing to protect and provide for students, families and communities. We've seen them pivot overnight to become essential information hubs, community distribution sites, curators of quality online learning resources and more.
We are listening to our partners to learn what is needed to support students and families right now. We're paying extra attention to students who rely on free school meals each day, don't have computers or internet access for remote learning, and have few options after losing campus housing. As this crisis reveals more stark inequities and disrupts community supports, we hold our most marginalized communities at the center of our thoughts and actions.
Last week, we contacted grantees to offer flexibility in this new and rapidly evolving landscape. This week, our Board of Directors approved $2 million for rapid response grantmaking to meet urgent needs in the coming months. The Board also approved $4.6 million in grants to 24 organizations providing invaluable services, and again provided flexibility such as converting project support to general operating support so that grantees can respond to this changing environment.
In making these decisions, Dwight L. Stuart Jr., the Foundation's Board Chair, stated, "We must attend to the children, youth and families who are most affected by the pandemic and economic downturn. We have always been committed to the success of young people furthest from opportunity, and that is now more important than ever."
In addition, our program officers are assessing impacts on our partners to determine what may be needed to sustain our grantee ecosystem through this school year and next. We are working with state and local leaders, advocates and other funders to develop a longer-term grantmaking response that addresses emerging shifts and inequities in the education system. In the coming weeks, we'll provide further updates on the Foundation's response and new grants.
We are humbled by the compassion, creativity, resolve and hard work being shown to support young people during this extraordinary crisis. On behalf of the Foundation Board and staff, we thank you and wish you and your loved ones good health and all the best in the days and weeks ahead.
Sophie Fanelli
President